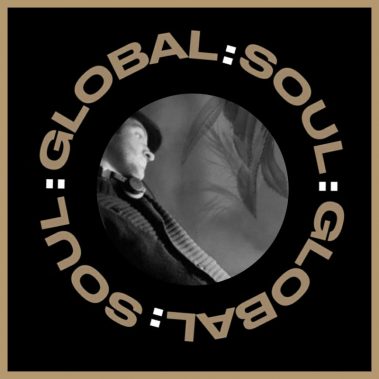 Rob Coley
My passion for music started early and was completely separate from any rave scene. It began with Kylie and Jason, Neneh Cherry and Bobby Brown (and maybe a few Deep Heat comps lent to me by my cousin). I swiftly moved onto 90s Hip Hop and Soul, channeled through a work colleague at my Saturday job selling shoes, the radio shows of Westwood and Trevor Nelson, and Lisa I'Anson presenting MTV's after-school video show Base (or whatever it was called back then). 'Rumpshaker' and SWV's 'Right Here' were firm favourites in my bedroom, I just didn't haven't ended up sharing the same career trajectory as that bloke Pharrell.
I relocated to London on 11th September 2001 after a few years playing spots in Nottingham and my native Leicester, and the few hundred hip-hop, house and garage records that I had acquired in that time followed a few months later. But this was London, and the heyday of the big Soho record shops, where even bigger DJs played records on a Monday and Wednesday night and the heralded arrival of that mystical thing – the Goya white label promo. My collection soon began to blossom in every conceivable direction possible for someone self-educated on the music of black origin, and soon Soul-Identity was born, ensuring that any impending house move was not just a bi-annual necessity, it became a removal man's nightmare.
In the time I've lived in the capital and since its low-key inception sometime in 2002, Soul-Identity has become an extension of who I am – not in the way the author of a book that shares the same name would have you think, more like a fluid outlet for my various musical tastes and endeavours. I've hosted radio shows before, fairly successfully on South London community stations and somewhat ill-fatedly in a meat restaurant. In between these stints I've also run club nights, the odd boat party and a 24 hour online radio station before things like Spotify and Apple Music were cool. In the decade and a half that followed, I've been one of the resident selectors and promoters of a long-standing (but now defunct) Jazz gig where I booked the great and good of the London Jazz fraternity, got married, had kids and in my current family time, help organise a string of social-centric record fairs under the moniker Dig A Little. This little journey has been enlightening, expensive and in some cases harmful to my progression in life. Unless I actually consider this my life – in which case for someone doing it part time I've done alright…
I love new music (when it's great) and discovering old music I've never heard before. I don't collect everything, the music you'll hear on my show will predominantly resonate with me first. I don't always seek out the rarest or the hippest tracks. Life is indeed too short. What I hope to deliver here is a collection of music with a pseudo soulful lean that I've grown to love or just discovered. In this case, I hope you'll love it too!
PAST SHOWS
Latin Dancefloor Burners v2 (by Rob Coley)