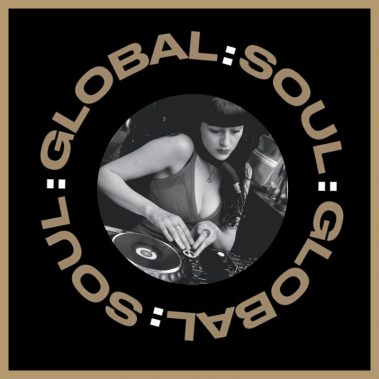 Natasha Kitty Katt
NATASHA KITTY KATT HAS BEEN LIGHTING UP DANCEFLOORS ACROSS THE GLOBE WITH HER ENERGETIC AND ECLECTIC BRAND OF UNDERGROUND DISCO."
Born and raised in Edinburgh into a soul music obsessed family, Natasha Kitty Katt was introduced to rare Soul, Funk, Boogie and Rare Disco from a young age. Some of her earliest musical influences would probably be classed as Northern or Modern Soul.
With recent releases on Tribe, Ghetto Disco, Masterworks Music, Hot Digits and a forthcoming release on Midnight Riot, Natasha has also solidly entrenched herself in the top tier of modern disco producers.
SIGNED TO SOUL HEAVEN AGENCY, NATASHA IS RESIDENT AT:
Southport Weekender / Festival, UK
Suncebeat Festival, Croatia
Liverpool Disco Festival, UK
Ladies On Rotation, UK
VENUES PLAYED
Since October 2012, Natasha Kitty Katt has been busy spinning her eclectic blend of soul and disco centric music at clubs and festivals including: Southport Weekender 52, Southport Weekender Outdoor Festival, Suncebeat (6-8) / (Croatia), Defected / Ministry of Sound (London), Liverpool Disco Festival (1-3), Sunstroke 360 (Dubai), Soul Heaven Ocean Beach (Ibiza), Amsterdam Dance Event (ADE), Do You Wanna Boogie? (Miami WMC/Philadelphia), Bolsoul (Croatia), Soulful House Collective and Winter Music Festival – (Germany), T in the Park and EH1 Festival (Scotland), South London Soul Train, Move, Oval Space and Ace Hotel (London), Boogie Café – Love Inn (Bristol), Louie Vega Flashback Party – Constellations – (Liverpool), Sub-Club, Fabric and La Cheetah (Glasgow), The Hoochie Coochie Club (Newcastle), Milk (Reading), Bla (Oslo, Norway), Sneaky Pete's, Cabaret Voltaire, 99 Hanover Street, Sky Bar (Edinburgh)
DJ SETS
She has had had the privilege of spinning alongside the likes of Louie Vega (Masters At Work), Joey Negro, Danny Krivit, Rahaan, Osunlade, Sadar Bahar, Terry Hunter, Mike Dunn, Rich Medina, Groove Assassin, Sean McCabe, Fingerman, Ronnie Herel, Mad Mats, Opolopo, DJ Spen, Victor Rosado, Paul Trouble Anderson, Victor Simonelli, Al Kent and Reverend P.
RADIO
Natasha Kitty Katt is the co-host of the popular 'Ghetto Disco Show' fortnightly radio show on Starpoint Radio which has developed a reputation for high quality interviews with artists such as Linda Clifford, Margie Joseph, Leroy Burgess, James Mason, Lenny Williams and Melba Moore as well as showcasing rare disco, boogie and modern soul alongside the occasional classic and the higher quality end of the disco edit genre.
RECORD LABEL
Following on from the radio show's success, Natasha Kitty Katt and her father, Dennis Probert launched their own Ghetto Disco Records vinyl label in February (2017).