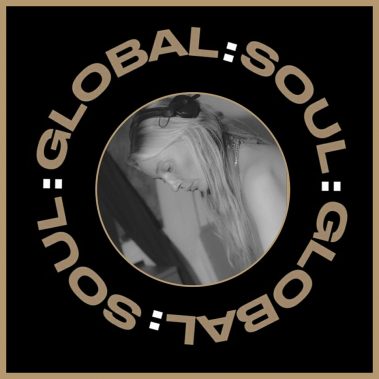 Minnie Dipple
Infinite Series Thursdays 9-11pm
Minnie and Music were companions from a young age, a relationship that has blossomed ever since in a unique journey resulting in her inimitable style. It's hard to know what Minnie is going to play next, it doesn't matter, it makes sense, from jazz fusion to future beats as she dances her way across genres. Like many great DJs the love of music began through Dance.
Minnie is an accomplished Classical Ballet dancer having trained at The Royal Ballet, Urdang & Rambert. Perhaps not what you might expect from a club DJ but she also has a long and rich history in London's Club Culture.
She started going to clubs very young, much like many others then, she frequented the Lyceum, Titanic, Camden Palace (Now Koko), Mud club, Crazy Larry's, High on Hope, Africa Centre etc. She progressed to the fashionable illegal house parties like Battlebridge road then to the warehouse parties and clink street.
As a face on the scene with social skills perfect for a career in Clubs, especially high end she was soon hand-picked to be key part of the team behind one of London's premier venues, Legends. From here she progressed to taking care membership for the launch of what was to become one of London's most fashionable exclusive members Clubs, Home House.
During this time she was no longer just attending Clubs she started running them when she partnered with Paul 'Trouble' Anderson to start a night called the Loft at the HQ in Camden. Paul needed somewhere to play where he could get validation for the music he was breaking and Minnie was the perfect partner to help run the night. During it's long tenure the who's who of Dance music performed at the night such as Loleatta Holloway, Kathy Sledge, Jean Carne, Colonel Abrams, Joycelyn Brown, Daryl Pandy, Byron Stingily, Michael Watford, Rosie Gaines, Dawn Tallman, Arnold Jarvis, Gerideau, Ultra Nate, Billie, Nathan Haines would frequently play Sax and Drums too! Guest DJ's included Jeremy Newall, Phil Asher, Jazzie Q, Norman Jay and Louie Vega but mostly Paul played long sets and people loved it. As both Paul and Minnie began as dancers it attracted a unique crowd comprising of some of London's finest dancers. A legendary weekly club night that ran for over 10 years.
It was not until 2014 that Minnie decided to start DJing and step forward from behind the scenes to behind the decks as a DJ. A close friend, DJ Sophie Callis, invited her to join her as a DJ duo. At first reluctant she was soon persuaded and Minnie set to work on intensive mixing practice until she perfected. They had a weekly radio show on Back2Back radio called Yomysize which developed into a Club night too.
From here things quickly progressed hosting her own show on Real House Radio and Colourful Radio. The DJ bookings flooded in from across the UK and she is currently a resident at The Village, Hoxton, a night dedicated to the dance floor and regularly frequented by some of the most talented dancers currently on the scene.