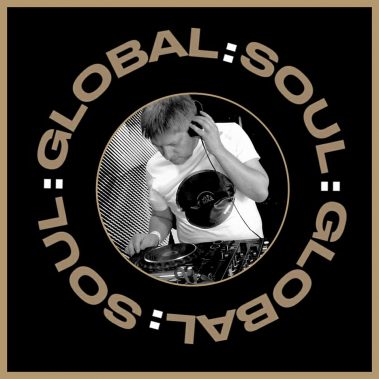 JM
Fridays 9-11pm
JM has had a passion for Soul music since the late seventies and in over 40 years has amassed a huge record collection. JM started his DJ career in the mid-eighties whilst still at school. His first radio experience was on the UK's first student radio station CRH in Herefordshire in 1985. By 1988 he was a part of the Solar Radio team broadcasting on 93FM, then as a Pirate station, his show was called the JM Connection. He had two weekly shows as well as a variety of guest slots. During the same period JM also did guest shows on another Pirate radio station, Kiss FM. By 1989, JM was a full-time member of the Kiss team when he first coined the term Connoisseurs Soul in his monthly column in Kiss FM owned Free! Magazine which he later helped relaunch as Touch Magazine independently as one of the founders.
Although still collecting all forms of Soul music his focus became the mid-tempo sound often inappropriately described as 2 Step, Steppers or the London Sound. Initially, much of the focus was on the rare undiscovered beats. However, wanting to break away from those pigeon holes, he developed the concept of Connoisseurs Soul to cover a broader range of music. In 1990 Touch Magazine was launched replacing Free! Magazine where he continued to write the Connoisseurs Page championing the contemporary releases as well as undiscovered Rare Soul, whilst much of the scene was at that time stuck exclusively focusing on the Retro sounds.
From 1989 JM remained a key part of the Kiss management team until finally leaving in 2007 to join the BBC. During his time he built a club empire covering the UK and Ibiza working across all genres. Although he had numerous DJ residencies playing a variety of Soul music genres, he is best known for the Soul Connoisseurs sound. He continued to find time to do guest shows on Kiss 100 FM throughout the nineties. However, when Solar Radio launched and Kiss changed directions musically he was quick to return to doing a weekly Soul Connoisseurs Show for Solar which finally came to an end on 27th Dec 2013 when his show moved to Mi-Soul.
JM has had the great honour to work with a huge variety of artists from global stars to those just starting out; similarly, with a wide variety of DJs who have played at the numerous clubs, he has run over the years. It is quicker to list those he has not worked with than those he has.
JM was part of Kiss family in its new reincarnation as Mi-Soul, helping behind the scenes since inception and creating sister station Mi-Soul Connoisseurs. His friday night show was simulcast on both Mi-Soul and Mi-Soul Connoisseurs. On 1st Jan 2019 JM left Mi-Soul to focus 100% on Mi-Soul Connoisseurs setting it up independently and relaunching as Global Soul. His show is now available Exclusively on Global Soul.
JM created the infamous MusicConnex Live Showcases which champions new Independent Soul Artists. He can be found as much at home Dj-ing to the Rare Soul crowd as to the Contemporary Independent Soul crowd not to mention the broader club market.
Tune in to hear the hottest future Soul sounds, special tributes, Old School Rare soul specials…..the ultimate Connoisseurs Soul.
PAST SHOWS