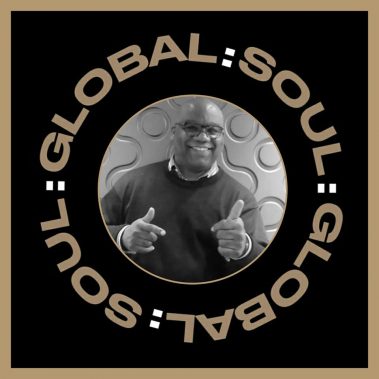 Dj Scanka
Wednesdays 11pm - 1am
DJ Scanka started his music career at the tender age of 15 with his childhood friend George Small who's dad had a sound system in the 1960's named Sting Ray. Intrigued by George's dads R&B, soul classics and varied music collection, the duo began sourcing soul classic and R&B music from record shops across Europe.
After playing music at house parties in East London, at 17 years old Dennis (DJ Scanka) and George was spotted by Lenny Riley who had a sound system called Sir Riley High-Fi who asked them to become DJ's on his sound system. After a few years of working with Lenny Riley, they were approached by a promoter (Jonah Marias) who asked them to form a new modern sound system, which eventually was named Funkadelic by Dennis (DJ Scanka) and George. They started playing at blues dances but it quite clear that Dennis and George wanted to take this style of music into a different genre "rare groove", they re-named the sound system to Funkadelic Soul Sound and branched out on their own which created the term "soul blues". These popular soul dances started at 12 midnight and sometimes ended at 2 pm in the afternoon! Funkadelic was instrumental in making "rare groove" popular, they became extremely popular with promoters due to the unique type of music they played of which attracted a multicultural crowd of revellers and created a major stir in London.
After a few years on the road, Funkadelic was approached by a pair of nightclub owners, to be resident D.J's at their nightclub (Rivers) in Canning Town, they were given an offer that they could not refuse – all the gate entry was paid to them. Within a few months the nightclub was a roadblock, which went on for a number of years. The introduction of acid house music in the mid eighties and it's drug culture mounted a lot of pressure on the nightclub industry they were made aware that the nightclub was being sold off to developers which prompted their decision. bring Funkadelic to a close and pursue other careers in music sport and entertainment
Dennis (DJ Scanka) decided to pursue a professional career in the boxing industry, managing and guiding world champion heavyweight boxer Lennox Lewis's career until the year 2000 – Dennis is the brother of Lennox Lewis. After his boxing career, Dennis (DJ Scanka) decided to take time out to live in the Caribbean, he recently returned to the U.K for entrepreneurial pursuits.
On Feb 7 2018 Dennis ( DJ Scanka) mi-connoisseurs bring him back to his first love – music playing an array of intimate slow-grooves, Neo-soul, Mellow rare-grooves and smooth jazz – old and new!
In Loving Memory of Antony 'George' Small 10th May 2004