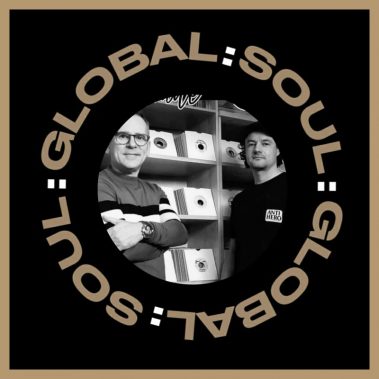 DAVID RIPOLLES & GUMBO
'Ultimate Choice' is a collective of disparate yet like-minded DJ's and collectors headed by Gumbo and David Ripolles.
Based in Manchester, they promote numerous bar and club nights in and around the city, as well as with making guest appearances at nights/weekenders both in the U.K and across Europe, that share a similar ethos.
The 'Ultimate Choice' Radio Show, presented by Gumbo and David is a monthly, eclectically soulful journey, through all genres of soulful music.
Incorporating a regular 'focus' section where a particular style, subject or element will be explored in-depth. The show will have an overall emphasis on the type of music you're likely to hear at one of their club or bar nights; from ballads and steppers to disco and boogie bangers.
Both David and Gumbo are lifelong collectors from different musical backgrounds and whilst David has followed the soul scene path as respected DJ and collector for many years, Gumbo has reached the same point via Hip Hop, and sample discovery, both as a producer and as a DJ renowned for the tracks he selects.
Join them as they reach deep into their collections to bring you the type of forward-thinking sounds which, together with their style of delivery, represent the 'Ultimate Choice' club night experience.