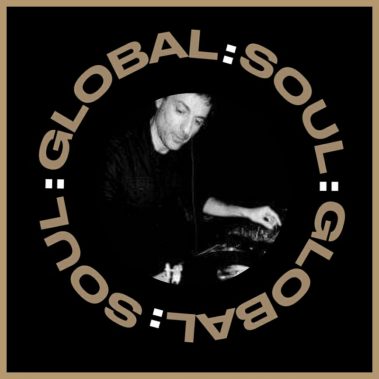 Alex Attias
Sunday 5-7pm (Monthly)
Alex Attias started his Djing career in 1988, Lausanne – Switzerland, playing house, jazz ,funk and disco classics.
Throughout the late 80's and early 90's, he established himself as one of Switzerland's top Dj's running his own successful weekly nights « The Jackal's « , being booked to play all over the world, and in return booking International Dj's to play in Switzerland. Alex was also long-time collaborator for the magazine Vibrations, writing reviews and compiling their series of albums. By 1995, he was ready to break into Electronic music production and set up the Bel – Air Project, and began attracting attention with their first release "Magik", which was featured on one of the famous Sourcelab compilations. Bel-Air Project's next two releases became minor underground cult classics "Jazz with Altitude" and "Dark Jazzor" were both championed by the likes of 4 Hero, Gilles Peterson and Stacey Pullen.
His discography includes singles for labels such as People, Ubiquity, Versatile, Neroli, Archive, Compost records as well as remixing Incognito, 4Hero, Ennio Morricone, Sun RA, Art Blakey, Roni Size, Laurent Garnier to name but a few.
In 1997 Alex moved to England to pursue new musical projects, Mustang and Beatless the main sources of his creative output , plus a few sporadic collaborations: Plutonia with Dego from 4 Hero, Catalyst with Greg Boraman and Freedom Soundz with his brother Stephane )
Joining the Goya West London Studios in 2000, Alex set up his new record label, Visions Inc., for which he's been busy recording with Jessica Lauren, producing tracks for soul singer Vanessa Freeman, Colonel Red and his own Mustang project.
The first Beatless album "Life Mirrors" was released in October 2001 on the American label Ubiquity, featuring tracks recorded in San Francisco with the Daughters from the 70's band the Sons and Daughters of Lite, with Stones Throw rapper Quasimoto, and the multitalented Colonel Red.
Around the same time, Irma Records from Italy released his "Quiet Moments" compilation, an assortment of chilled and space jazz tracks from the past that is still loved and played by many.
After 8 years in London its only in 2004 that Alex has completed his first solo album under the Mustang moniker on Compost Records ( Germany) , just before returning to Switzerland
After a little break of about 3 years, Alex came back with various productions for Rush hour, Planet E, Mule records and a weekly saturday night radio show on the Swiss national channel Couleur 3, plus a monthly Club night « LillyGood Party ! « inviting guests such as Zaf Lovevinyl, Phil Asher, Melik Heartbeatvinyl ..
At the moment Alex is working on his new album and making a collection of singles for his label Visions Recordings and with his brother Stephane they do official edits only on vinyl as LillyGood Party ! the same name they use for their parties.
Alex djing combines a mix of tunes with the respect of history of dance music and with the knowledge of a the dance floor, mixing classic and less known deep tracks from soul to deep house , disco to afrobeat , jazz to Chicago sounds .
Alex aim is to share good music to good people , spread the good vibes , a have a good dance .