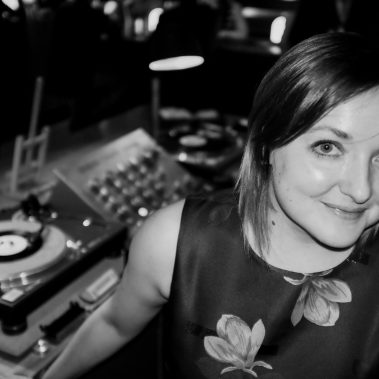 Alena Arpels
Sundays 7pm (Fortnightly)
London-based DJ, Alena Arpels will be bringing her selection of rare groove,funk, soul, disco, boogie and jazz-funk records for her sessions at Global Soul Radio.
She was lucky to grow up listening to her parents' ever-expanding record collection (lots of classical music, 70s prog rock, and jazz). King Crimson, Genesis, Black Sabbath, Miles Davis, Stevie Wonder, Jimi Hendrix, Nina Simone, George Gershwin, as well as Sergei Rachmaninoff, all had strong influences on her.
Collecting rare records and DJing for over 15 years, she's also been a regular (dancer) guest at soul, boogie, house and UK jazz dance parties. Alena is a frequent guest at European soul weekenders. She has also enjoyed regular guest sets at Spiritland, Farr's School of Dancing, Jago, Brilliant Corners, and other venues.