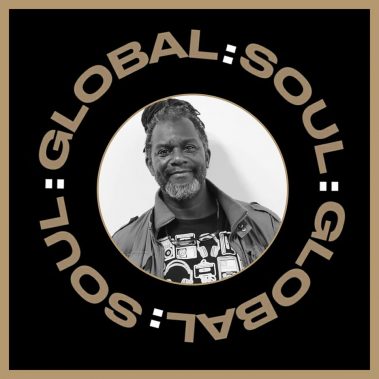 Aitch B
Thursdays 7-9pm
One of the principal organisers and resident DJs for We Love Soul, currently one of London's leading soul music dance & event organisers. Aitch is a well known and respected figure who has been part of London's club scene for over 3 decades.
After meeting Jazzie B in 1983, Aitch became a long-standing member and one of "The Original Funki Dreds" of the world-famous musical collective SOUL II SOUL!, Aitch's knowledge and love of Soul music helped him to add an alternative component to the musical output of the SOUL II SOUL SOUND SYSTEM
From the blues parties and warehouse scene to the birth of London's Original Rare Groove era to the groundbreaking Sunday nights at the Africa Centre to the then legendary Friday Nights at The Fridge, Brixton, Aitch was there on the cutting edge playing tunes that really mattered.
As SOUL II SOUL (The Band) stormed into the music charts worldwide with their 'Happy face, a thumping bass for a loving race' philosophy, Aitch further establishing himself when he penned the lyrics for one of their biggest hits "Get A Life" as well as many other tracks voiced by Jazzie on various Soul II Soul albums and other music projects which include artists such as; James Brown and The Jones Girls.
Aitch plays a wide and varied cross-section of Soul, Funk, Disco & Boogie Classics and all things Soulful.