GS:NEW MUSIC
Pieces of a Man – debut album – 'Made In Pieces' out 12th July / Tru Thoughts
14 June 2019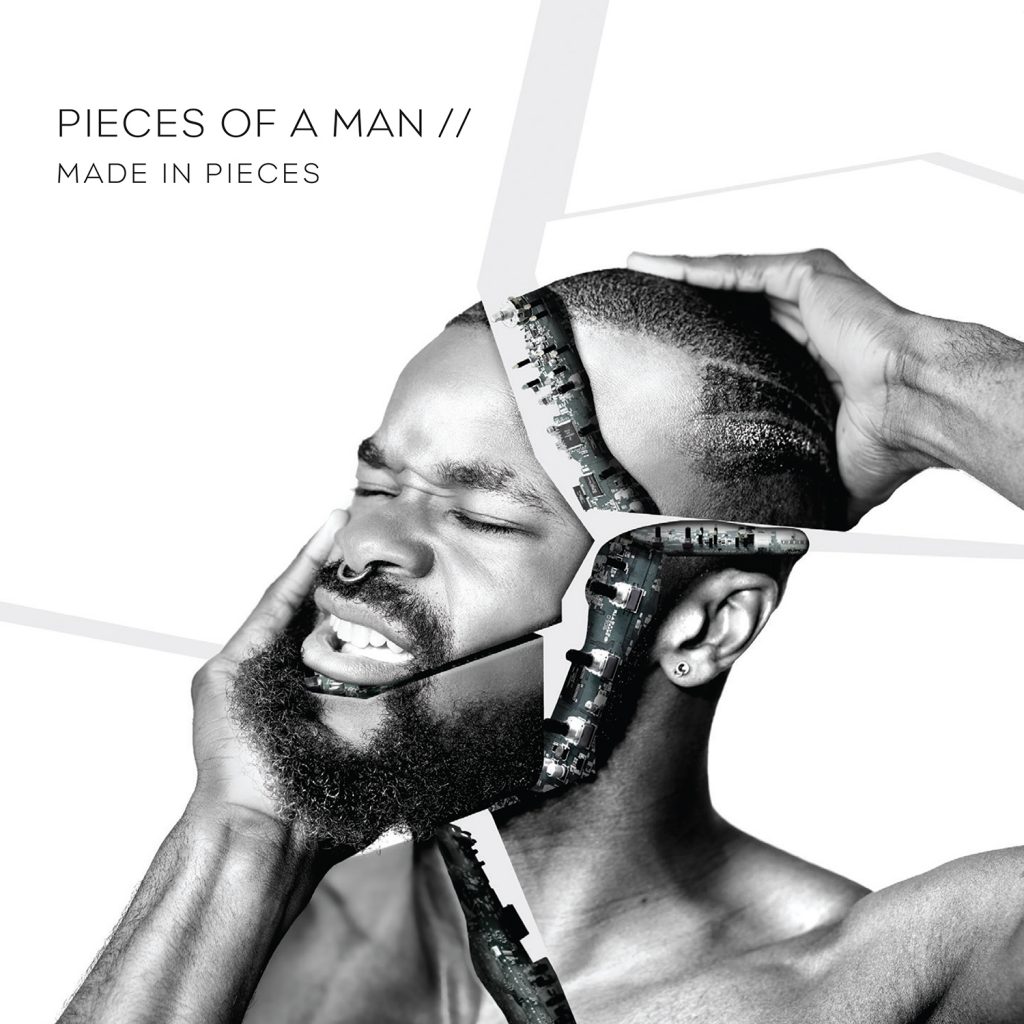 Out 12th July, 'Made In Pieces' is the debut album from Manchester six-strong soul collective, Pieces of a Man. Electronically manipulating and pushing the sonic boundaries of a conventional soul band, the group create immersive textured soundscapes, built with elements of hip-hop, funk, R&B, gospel choirs and neo-soul. The LP is produced by legendary mastermind Zed Bias aka Maddslinky, who has hailed it as "one of the best records I've been part of in 20 odd years."
'Made In Pieces' is fronted by lead single "Nothing To Lose", a meeting of R&B instrumentation and anthemic gospel, with a hook that elevates the song to the heavens. Cited by the band as one of the most "soul-affirming recording sessions of [their] career", the track features a wealth of talent including Harleighblu (Tru Thoughts), Misha B (X-Factor), Amp Fiddler (George Clinton's Parliament and Funkadelic), Tyler Daley (Children Of Zeus), DaBRIDGE and Eloise Bridge — true Manchester gospel and R&B veterans — and emerging Mancunian talents, Nicole Battick and Prima. The single is paired with a dub-heavy reworking of the track by producer Zed Bias.
Amp Fiddler lends his exceptional and truly mesmerising voice to the outro of the song, channelling the grief from the loss of his son into his performance, described by everyone in the studio as a "genuinely moving experience"; Zed Bias adds, "Amp Fiddler, the man who gave J Dilla the musical bring-in, was a constant spiritual presence in the room".
Tackling themes of identity, self-expression and perception, 'Made In Pieces' is an "ode to you being you and owning it". Putting their own identity under the microscope, the band carry the torch of going against the grain of expectation: "I can still be defined as a soul musician despite not having had certain experiences throughout my life or looking a certain way", Illya explains. Pieces of a Man are a band who define their own identity and sound, a motto echoed in the lyrics to "Grits"; "let my soul be my soul" anthemically sings To!u. While "Listen" is about communication in relationships, sparked from the frontman's personal experience of coming out to his mother: "It went terribly. But we build from brokenness".
The album encompasses a wide pallet of genres from gospel and choral soundscapes to neo-soul, jazz-funk and even elements of French house, whilst rooted in a musical diet of past and present soul inspirations, including D'Angelo, Jill Scott and Quincy Jones. Exploring the universal internal conversations of the human psyche and the tensions of what we perceive of a person externally to how they are actually feeling; 'Made In Pieces' is an album of real character and intention, one for self-professed 'soul-heads' and those who merely need a groove to party with alike.
With prolific live shows at Band on the Wall, Jazz Café, Sofar Sounds, Glastonbury Festival and Soundcrash's Funk & Soul Weekender, plus supporting the likes of Jarrod Lawson, Bilal, Omar and Cory Henry, Pieces of a Man are a band that is intent on further cementing and pushing the soul sound revolution brewing in the UK.