GS:NEW MUSIC
Pieces of a Man – Nothing To Lose
10 April 2019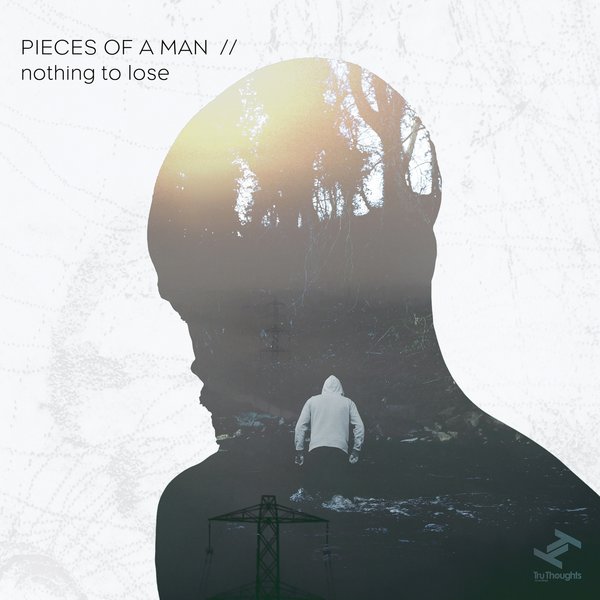 Out 17th April, "Nothing To Lose" is the debut single from Manchester six-strong soul collective and Tru Thoughts newest signee, Pieces of a Man, brought to you by our very own Robert Luis. Pushing the sonic boundaries of a conventional soul band, the group creates immersive textured soundscapes, built with elements of hip-hop, funk, R&B, gospel choirs and neo-soul. Produced by legendary mastermind Zed Bias aka Maddslinky – who hailed it as "one of his favourite tracks ever", "Nothing To Lose" is the meeting of smooth R&B instrumentation and anthemic gospel, with a hook that elevates the song to the heavens.
Cited by the band as one of the most "soul-affirming recording sessions of their career", the track features a wealth of talent including Harleighblu (Tru Thoughts), Misha B (X-Factor), Amp Fiddler (George Clinton's Parliament and Funkadelic), Tyler Daley (Children Of Zeus), Andrew and Eloise Bridge — true Manchester gospel and R&B veterans, and up-and-coming Mancunian talent, Penny Nicholls.
The euphoric hook in "Nothing To Lose" was enthused after saxophonist Illya and vocalist Tolu attended a solidarity vigil with Manchester's LGBT community, marking the horrific mass shooting in a gay nightclub in Florida. "I was struck visually with how people held up their phone flashlights despite being vulnerable themselves", explains Illya.
Acting as a psalm to victims of prejudice, the song is inspired by the memory of Trayvon Martin – a teenager who was a target because he was black and had his hood up – and the wider Black Lives Matter movement. This is followed in the track by a call for unity, and the reference to "stay awake" refers to how political apathy can give birth to seismic outcomes, such as the results of the EU referendum and US elections. In the band's words: "The verses really pick up on the idea that we do have nothing to lose except our identity and passion, and that we should have a loose grip on the material wealth that surrounds us."
The single is paired with a dub-heavy reworking of the single from producer Zed Bias. "Nothing To Lose (Zed Bias Remix)" sees the prolific innovator add his idiosyncratic sound, distinctive dark and bass heavy production to the track, flipping it on its head to create a sinister and ominous bedrock over chopped and isolated vocal tracks.
With the gospel choir acting as the canvas of the song, each vocalist on "Nothing To Lose" — without preparation or rehearsal — is given the freedom to express themselves; belting powerful and soul-charged deliveries, painting the track with harmonies and swirling cadences. Lead singer Tolu demonstrates his impressive vocal range, from an honest single track verse in mellifluous baritone, all the way to the layered, rich tones of seductive soprano.
Amp Fiddler lends his exceptional and truly mesmerising voice to the outro of the song, channelling the grief from the loss of his son into his performance, described by everyone in the studio as a "genuinely moving experience"; Zed Bias adds, "Amp Fiddler, the man who gave J Dilla the musical bring in, was a constant spiritual presence in the room".
Talking about recording "Nothing To Lose", producer Zed Bias said: "All these amazing souls came together and stood around eight microphones… and created a beautiful series of moments that day, which I was lucky enough to capture on 2inch Tape, and produce into one of my favourite ever tracks. It has a really special place in my heart this one".
The single is also accompanied by a music video, directed, produced by and starring the band themselves — an epic montage of aerial drone shots across south Manchester and the surrounding countryside, interwoven with a dramatic storyline that encapsulates the emotional weight and importance of the song.
"Nothing To Lose" is the lead single from Pieces of a Man's forthcoming debut album: 'Made In Pieces' (out 12th July on Tru Thoughts). With early support from BBC Introducing, Mike Chadwick (Jazz FM/Snarky Puppy) and Lubi Jovanovic (Soul Rebels), alongside live shows at the prolific Band on the Wall, Glastonbury, Jazz Café, Sofar Sounds and Soundcrash's Funk & Soul Weekender, plus supporting the likes of Jarrod Lawson, Bilal, Omar and Cory Henry, Pieces of the Man are pushing the electro-soul re-emergence in the UK as a collective powerhouse.