GS:VINYL
Thee Baby Cuffs – My My My Baby
9 October 2018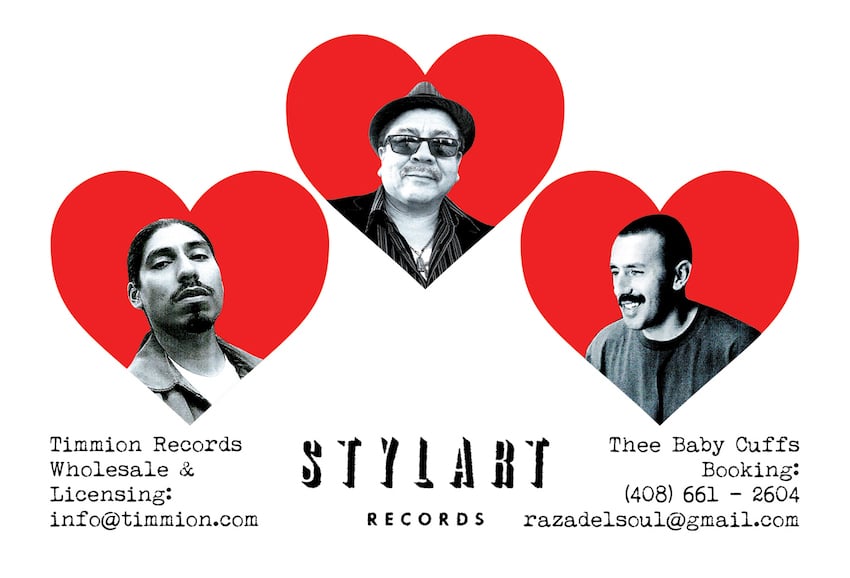 Chicano Soul three part harmony group, Thee Baby Cuffs, debuted with a rendition of Larry Sanders', "Where Did Peace Go", during anti-presidential inauguration protests throughout the U.S..
Picked up by Timmion's Low-rider Oldies outfit, Stylart, Thee Baby Cuffs return with an uptempo barrio love story titled, "My My My Baby".
Written over four years ago and recorded as a demo with Chris Lujan's (Lugnut Brand Records) studio bedroom.
Unfortunately that first take never came to surface, Cold Diamond and Mink cut an uptempo version and we started all over again from scratch.
"My My My Baby", is a vocally dynamic take, accompanied with harmonies, a man rapping to his ol' lady and securing what she means to him. 
This rolita is about being young, falling in love, getting married and having a family, yet challenged by the unacceptance of family members who naturally want to shield their baby girl.
Now without further ado, Thee Baby Cuffs "My My My Baby".